Media
Have you heard the good news about Philadelphia Chocolate Tours? You can check out our media mentions below!
~~~~~~~~
Our Founder Valerie Beck is quoted in this Philadelphia Daily News article about hot chocolate - enjoy!
~~~~~~~~
Sweet TV: Philadelphia Chocolate Tours was featured on Explore PA on PBS! Featured stops included Famous Fourth Street Cookie Co. and Teuscher Chocolates of Switzerland. Tourguide Beth and Tour Manager Jean had a great time with the Leidigh family and the WITF crew showing them some delicious chocolate stops in Philadelphia.
Click for the video!
~~~~~~~~
Philadelphia Chocolate Tours is honored and thrilled to be recognized as a member of the Philadelphia Business Journal's 2011 List of the top 100 Women-Owned Businesses! The list was revealed during the inaugural Philadelphia Business Journal Women's Conference, which benefitted the Philadelphia chapter of Susan G. Komen for the Cure.
~~~~~~~~
Philly HOT LIST
Vote Philadelphia Chocolate Tours as the Best City Tour for the 5th annual Philly HOT LIST!
~~~~~~~~
Our ad in WHERE Magazine's Summer Fun Guide
~~~~~~~~
A quest for food with attitude
Another chocolate lover's sweet blog entry!
We began our chocolate journey by getting some chocolate education from Jaylene, our bubbly and enthusiastic guide. She told us a few facts about the history of chocolate and let us sample a cacao bean.
~~~~~~~~
This is just a way for me to share my crazy thoughts, and feelings dealing with weight, pregnancy, exercise, eating right, and all things in between while trying to stay on a budget...
Another sweet blog entry from a wonderful customer!
We had a great time and now I just have to come up with a reason to do it again!
~~~~~~~~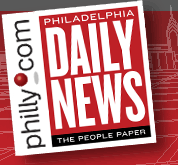 ~~~~~~~~
Philadelphia Chocolate Tours was named a Best of Philly 2010 winner - Best Reason to Walk! - by Philadelphia Magazine! Please see p. 122 of the August 2010 print edition or click here!
Philadelphia Chocolate Tours

Best of Philly 2010: Reason to walk

Knowledgeable and cheerful guides lead this two-and-a-half-hour walking tour ($40 per person) through Center City to five or six (mostly) native makers and purveyors of chocolate. Along the way, myths are busted (chocolate doesn't cause acne), fun facts are conveyed (70 percent of America's cocoa beans enter through the port of Philadelphia), and many, many treats are sampled.
~~~~~~~~
Friday, June 25, 2010
Go to Phila. Chocolate Tours for a walk on the sweet side
"Philadelphia has had an amazing culinary and chocolate renaissance," said Valerie Beck, Philadelphia Chocolate Tours' founder, president and CEO.


Read more: Go to Phila. Chocolate Tours for a walk on the sweet side - Philadelphia Business Journal
~~~~~~~~
Healthy Living, Eating and Running in Philadelphia with my dog Jackson
A sweet blog entry on Philadelphia Chocolate Tours from a fabulous customer!
We had an awesome tour guide and had a fabulous time checking out some different chocolate stores in Philly!
~~~~~~~~

March 2, 2010 - "We Love Kids" Pick - Boston, Chicago, Philadelphia, A Valerie Beck Chocolate Tour
We love Chocolate and We love Valerie, an entrepreneur who came up with an awesome idea - guided chocolate walking tours now present in 3 of our favorite ABC City Guides for Kids cities, Boston, Chicago and Philadelphia. There are many tours and options available year round. Even private tours can be arranged; Valerie will do her best to accommodate your needs and your party. This is a tour we could do with our kids over and over and over again. Please let Valerie know we said hello!
~~~~~~~~
Area Restaurant News to Get Excited About
Philadelphia Chocolate Tour


This Valentne's Day, join the Philadelphia Chocolate Tour for a guided jaunt through some of Philadelphia's best sweet shops. Enjoy cookies, cakes, truffles and gelato on a route that includes stops at Teuscher, Miel, Famous 4th Street Cookie Company, Brown Betty, and Capogiro. Tour members snack and sample while founder and guide, Valerie Beck, teaches about the history and health benefits of chocolate and of the city. The tours book up fast around Valentine's Day, so book early to make a date for the sweetest tour in town. 215-833-0044; philadelphiachocolatetours.com.
~~~~~~~~
Philadelphia Chocolate Tours is featured in an article in the February 2010 edition of WHERE Magazine, as The Sweetest Tour!
"This month, take your sweetheart on a Philadelphia Chocolate Tour. Get to know Philly's bustling neighborhoods while learning the history and health benefits of chocolate. Bite into a fresh-from-the-oven chocolate chip cookie at Reading Terminal Market's Famous 4th Street Cooking Company (pictured above); indulge in Teuscher's signature Dom Perignon champagne truffle at the Bellevue; and experience the divine cupcakes of locally owned Brown Betty Petite (Saturdays) and Philly Cupcake (Sundays). While walking to taste confections by Marcie Blaine Artisanal Chocolates, listen to historical facts on the Aztecs and Mayans' use of drinking chocolate. The tour meets every weekend at Reading Terminal Market (Saturdays, 2:45 p.m., and Sundays, 11:45 a.m.; $40 per person). For info and tickets, call 215-833-0044 or visit www.philadelphiachocolatetours.com. --Sandra Rollins"
~~~~~~~~
Philadelphia Chocolate Tours founder Valerie Beck presented a segment on WOGL 98.1, on January 29, 2010, in time for Valentine's Day. (Rock on!)
~~~~~~~~